4 Funnel Boosters
One Smart Tool
Skyrocket Your Conversions
Why Use Funnel Base?
A user-friendly interface to display notifications on your Funnels.
Grab visitors' attention, generate qualified leads and retain customers.
Collect visitors' data, get detailed statistics about each campaign and build your sales funnel strategy like a marketing pro.
Improve your funnel by implementing Social Proof & FOMO on your site. Upgrade and control each step of the customer journey.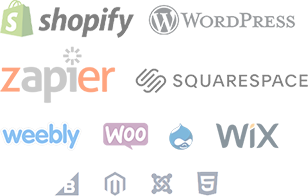 Integrate with any Website
+ All Major Website and eCommerce Platforms